2004 valedictorian Lodi High School Joey Nardinelli: Follow passions in school, career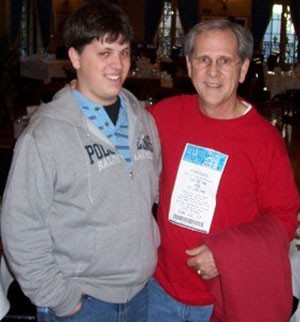 Q: Name one thing you miss most about Lodi.
A: Besides my parents, brother, and favorite dog Scooter, who I do think about every day, I have to say the things I miss most about Lodi are the food and the memories I have of sharing meals with family and friends both at home and at our myriad of locally owned restaurants. I not only continue to find inspiration in their hard work and dedication, but I also hope that one day, somehow, the Butcher Shoppe will finally break down and name a sandwich after my family — The Nardinelli Knockout.
Complete article: http://www.lodinews.com/features/article_e965eac6-4fdb-5d49-af46-5bacec5a2242.html